Puppies planned in 2018!

LITTER C
autumn 2018
with Heaven - sable/tricolour puppies possible

CEA/PRA/KAT free, MDR1 +/-, DM N/N
(Int CH Nyitramenti Zinedine Zidane x CH Androma Katerina)
The male is chosen, more details coming up.

The combination will be a mixture of European and a bit of American lines.

For more information, please ask.

For more information you're welcome to contact me. Inquiries are most welcome.
Check our last litters:

litter A
litter B
You are always welcome to contact us if you have any questions or are interested in buying a puppy from us.
We are occasionally searching for co-owners. Sometimes it might occur that we have a puppy to give in co-ownership, from our own litters or abroad, because it would be very valuable to our breeding program, but we cannot keep him/her ourselves. We want our that our dogs have the best care and lots of attention from their owners and we are certain that with too many dogs that is not possible.
We breed for quality, not quantity!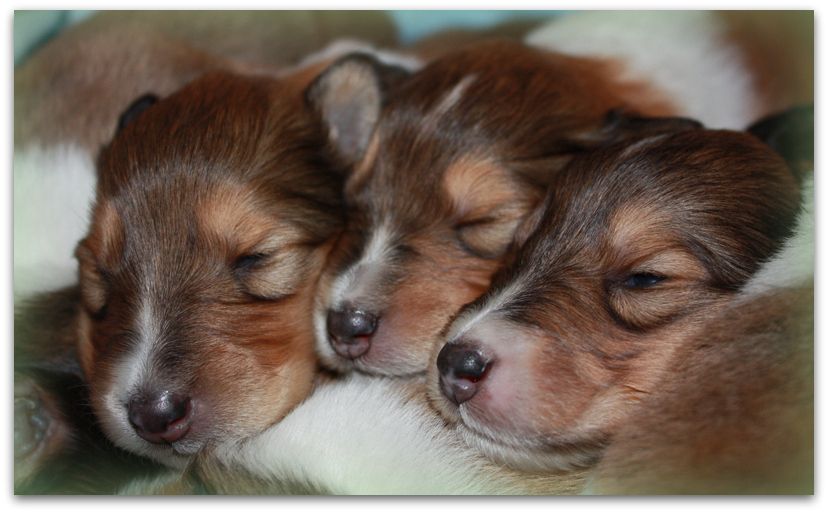 Our puppies are born in the house with a fulltime contact of our whole family. During this time that they are with us, we do our best to give them the best start of their lives. They have a little playroom with lots of different toys, tunnels, objects etc. They get to know different sounds and surfaces, meet our and also other dogs, our cat, other animals, people and children. They are put into different situations, are also regularly groomed on the grooming table, we take them for a drive with a car,...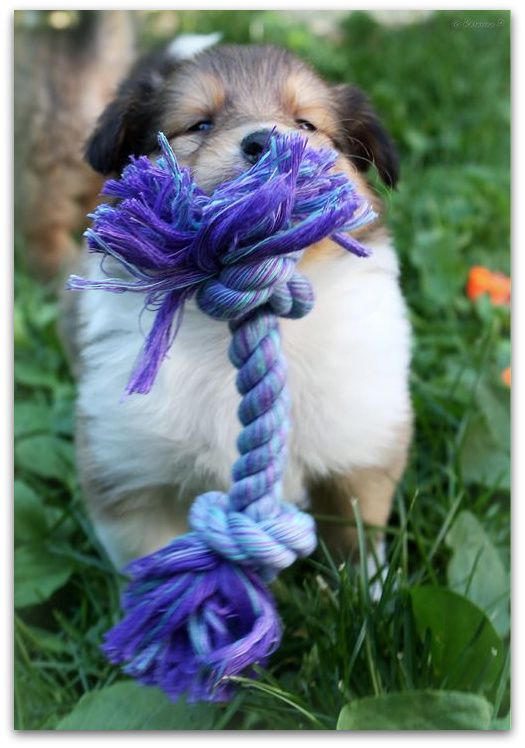 For us, the care for our puppy does not end, when the puppy leaves from us. We are always happy to listen to your questions and help you in any way possible. We are happy to stay in contact with our puppy buyers and would always love to meet again every once a while.
It is of extreme importance that you try to socialize the puppy as much as you can. Take the puppy with you to the city, to meetings, in a bar, playgrounds, railway station etc. Look for a good puppy school and give the puppy the opportunity to meet with other dogs and build his/hers relationship with you. The first few months in a dogs life are crucial!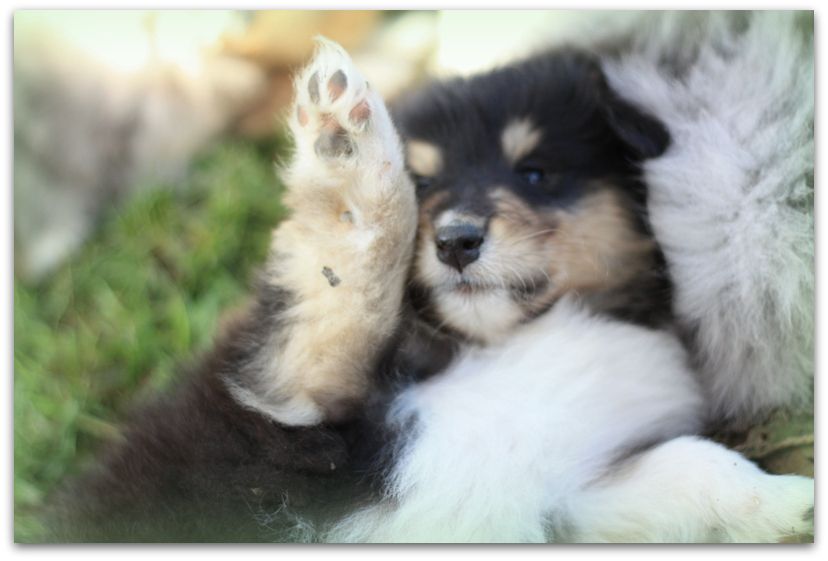 Our goal is to breed dogs with a stable, confident, open and friendly character with no sense of nervousness or aggression, dogs that have no health problems and meet the description in the standard. We always put our best effort in the litter and we also expect from new owners to do the same with the dogs later on.
All our puppies are examed by a veterinarian, eye checked, vaccinated, microchipped & dewormed several times. All of them are sold with a contract.